Uncategorized
Published on January 9th, 2009 | by Becky Striepe
34
Utah Student Raises $45,000 to Protect Land from Drilling

[Creative Commons photo by Wolfgang Staudt]
[social_buttons]
DeChristopher infiltrated a Bureau of Land Management auction on December 19th. Because the agency threw the auction together so hastily, he was able to get inside, grab an auction paddle and bid against the oil companies. He successfully raised the $45,000 by today in order to hold onto his claim.

While he may not be able to raise enough to cover the $1.7 million price tag for all 13 parcels of land, this down payment will let him hold onto his winnings at least until the new administration is in place, keeping it out of the hands of oil and gas companies. DeChristopher thinks "that making the down payment on the leases is the best way to protect the land until we can restore open, transparent and democratic procedures for determining the fate of valuable public lands."
Not only did raising the money help him keep the acreage, it allowed him to avoid fraud charges. At the advice of his legal counsel, DeChristopher concluded that purchasing the land "makes it simply a question of my intent in opposing what I thought was a fraudulent auction."
DeChristopher can still use our help! There is still a chance he could raise the money he needs to buy the land. Even if this is not possible, he needs help paying his legal fees. To read more of his story or make a donation, head over to the Bidder 70 website. While you're there, check out his moving open letter about his act of civil disobedience.
MAKE SOLAR WORK FOR YOU!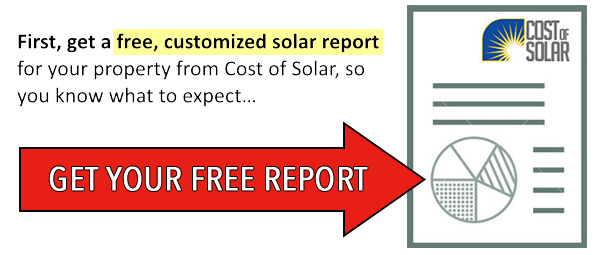 Next, use your Solar Report to get the best quote!